5 Common Signs and Symptoms of Emerald Ash Borers
 Detecting Emerald Ash Borers in ash trees is difficult but knowing what signs and symptoms to look for is the first step in early detection. We suggest that all Ash trees are evaluated and treated by a Certified Arborist but you can use the 5 signs described below for a Do It Yourself (DIY) check for Emerald Ash Borer infestation in your ash trees.
Sign #1: Canopy dieback, beginning at the top and progressing downward.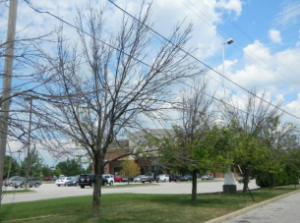 Sign #2: In later stages, ash trees may form sprouts from the trunk and roots.
Sign #3: Increased woodpecker activity.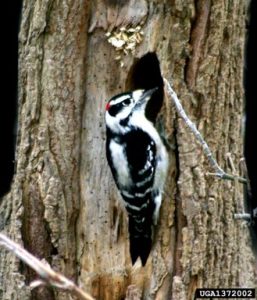 Sign #4: Bark can split, exposing "S"-shaped galleries underneath.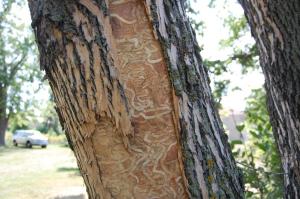 Sign #5: "D" Shaped exit holes in bark about 1/8 inch in diameter.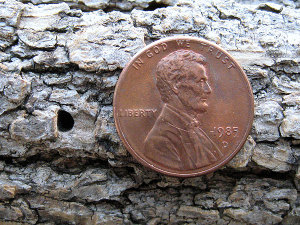 Important Note: It may take up to five years for the canopy of an infested ash to thin and decline. Since borers infest the upper branches of the tree, the "D" shaped holes cannot be seen from the ground until the tree is severely infested; which is why preventative treatment is extremely important.